Services
At Ellicott Mills Dental, we offer a wide range of services to patients of all ages. Whether you're looking to schedule regular check-ups, whiten your teeth, or are seeking treatment for conditions like sleep apnea or TMJ, we have you covered. Learn more about our services below, or contact us for more information.
Cosmetic Dentistry
Fix discolored, chipped, broken, missing, or crooked teeth.
Dental Crowns
Restore teeth to their original shape, size, and function.
Emergency Dentistry
Relieve mild to severe tooth pain & address the cause.
Invisalign® Aligners
Fix over-crowding, gapped teeth, overbites, and more.
Preventative Dentistry
Keep teeth healthy with regular check-ups & hygiene habits.
Dental Implants
Replace tooth roots, prevent bone loss, improve your smile!
Restorative Dentistry
Restore missing teeth & get your happy, healthy smile back.
Sedation Dentistry
Control your anxiety about going to the dentist.
Sleep Apnea
Find comfortable, more restful alternatives to CPAP machines.
TMJ Bite Disorder
Get the right treatment & alleviate pain caused by TMJ.
Dr. Ford takes time to fully explain my dental needs and inspires my trust in her advice. She and her assistants make even difficult dental procedures bearable. And the staff is always efficient and pleasant.
I was so glad when I found out that this practice accepted my new insurance (through my employer)! I'd seen Dr. Ford previously and had been wowed by the service she and the rest of the staff provide. Needless to say, I was eager to come back--especially since I have a lot of work to be done!
Dr. Ford saw me on short notice for a fractured tooth. She communicated effectively regarding my long term options and provided me with an immediate short term solution. The office invests in modern technology and equipment and the staff are friendly and welcoming.
I will start this review by saying...I hate going to the dentist. On a scale of 1-10, 10 being the worst way to spend an hour, I am a 12. However, Dr. Ford and Ellicott Mills Dental are infinitely professional and easy going. They aren't pushy or aggressive...they are/were great. If you are like me, CHECK THEM OUT... the whole staff is great.
I called because I couldn't get into my usual dentist and I felt like I had an infection and I was in SO much pain. The front desk was super friendly and made it clear that it was a priority to get me in quickly and help figure out the problem and treat me for the pain. They got me in by the end of the day. When I arrived the staff was quick to greet me and they were friendly, quick and efficient. The office was very cute & clean. Dr Ford was great and figured out the problem quickly along with a solution. I was in and out fo the office within 30 minutes!
We're excited to welcome you to the Ellicott Mills family. Curious about what your first visit will be like? We answer all of your questions to take relieve any anxiety you might have.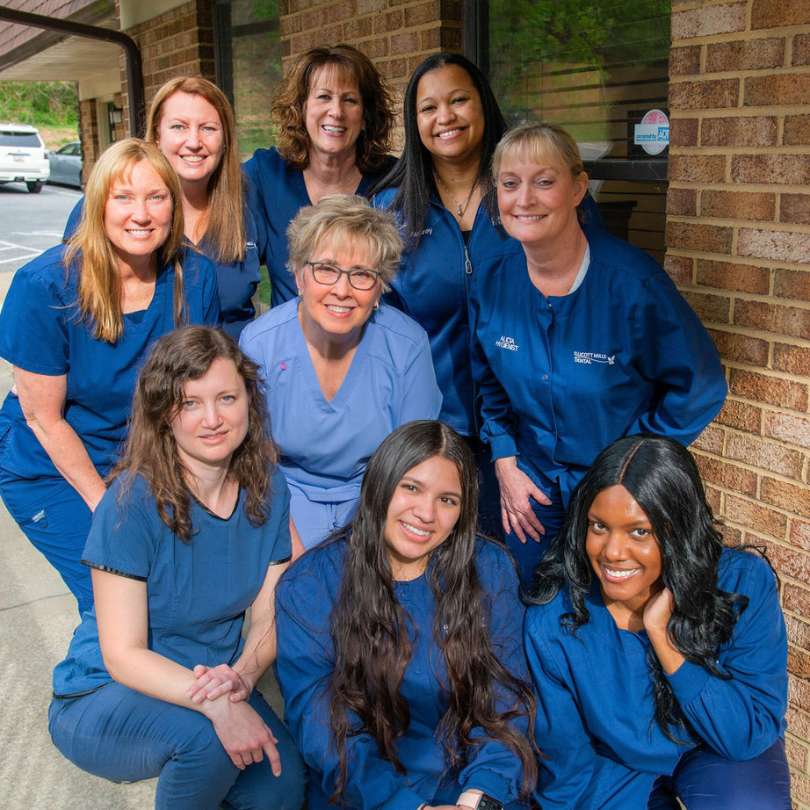 Our team is motivated to make people smile. It's how we approach our work and how we interact with each other and our patients.